As a leading provider, we take pride in offering comprehensive individualized treatment plans. Our treatment plan begins when we meet you. We are not cookie cutter planners for you. We listen, we understand, and we work with you to create your pathway to healing. We are dedicated to serving the needs of our clients each and every day.
We offer a range of theoretical approaches to fit your style of thinking and personal beliefs. Whether you are looking for insight-focused or solution focused treatment planning,we can create a gentle, precise pathway. If you would like a Christ-centered plan, scientifically-based plan or a combination of both, we can create a plan together that fits your needs.
We help many people with many problems. Our specialties are helping marriages and families recover from many issues of the heart, body, and mind. We work with people who are in the process of understanding a diagnosis for mood disorders and how it may impact their relationships We see many problems from the view point of our clients and their loved ones. Together we work for healthier, happier relationships.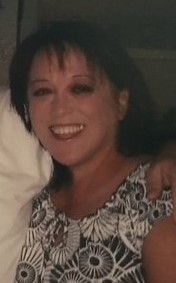 A NOTE FROM SUSAN:
I am a marriage and family therapist who specializes in three areas: addictions, affair recovery, and mood disorders.
My work with addictions include how addictions (substance or activities) impact a marriage and family. Recovery is a complicated process full of challenges other than remaining sober. My approach to recovery is holistic. Including all members of a family and/or marriage is an integral piece to the success of one's recovery. I integrate mind, body, and spiritual aspects into the care of those in treatment. Some clients wish to include other aspects of recovery in their pathway those can include: Exercise, meditation, horse therapy, volunteering, and/or faith into practices and principles of recovery. I help to pull together practical aspects for recovery that are important to you and your family. I believe in integrating different theories into practice to fine tune a treatment plan that is uniquely yours and your family's. My approach is a unique blend of rediscovering who you are after the addiction is gone and structuring a pathway of recovery that encompasses your goals for the future.
My work with affair recovery is intensive couple reconciliation. I work with couples who are committed to reconciling after an affair(s) have been discovered. The heart of reconciliation includes a bold look at the past along with a hopeful look to the present. Marriages can be saved, forgiveness can be extended, and a new marriage bond can be forged. This is not easy work, yet with a willing heart, creation of a stronger marriage is possible.
My work with mood disorders starts with providing a full and complete understanding of your diagnosis. Sometimes our situations impact the way we feel and act. Other times it is brain chemistry that betrays our moods and behaviors. Providing information, interventions, and a sound treatment plan, you can live the life you want with the diagnosis. The diagnosis does not need to take away your life.
I am also a Certified Adjunct Core Faculty member of National University. I enjoy helping students and associates undertand what it takes to thrive in this field.
A Note from Marla Elliott:
A Note from Caroyln Millikin
I love hearing people's stories. Sometimes the adventure takes unexpected twists and turns that are challenging to navigate on one's own. You are not alone! Together we can plan the next steps in your story so you reach your full potential; your strengths and life experiences make you unique. I use evidence-based practices and time proven strategies to help you develop healthy relationships and address life's challenges in ways that support new growth. When you're ready, let's do this together whether individually, as a couple or as a family.
For me, living life to the fullest included having been married to my husband for almost thirty years, along with the joys and challenges of raising two beautiful daughters. After thirty-four years in education as a teacher and school administrator, I decided to pursue a second career, helping others grow in relationship with self and others. I returned to Azusa Pacific to earn a Master's degree in Clinical Psychology and now serve as a Registered Associate Marriage and Family Therapist, AMFT #108883 where I am supervised by Dr. Susan Trueblood. My life experiences as a daughter, wife, mother, teacher, principal and therapist combine with professional training and allow me to walk with you as you develop new skills and explore new possibilities.

For more information or to schedule an appointment please call our office at: 760-330-0166